Deadlines are sacrosanct! Follow them
Deadlines are sacrosanct! The phrase has been used many a times by one and all, however, its importance, it seems, is yet to be known to many.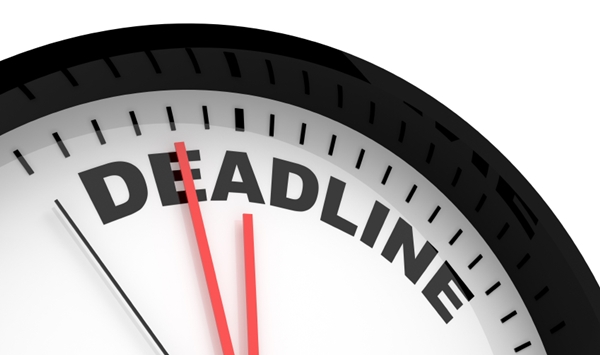 Imagine if you were a PhD student. You have made final preparations to get a degree and now, you are required to do a thesis and submit it on time, but, all of a sudden, you fail and are unable to keep up with dates and deadlines. This can happen even when you have a firm grip on your topic along with skills to formulate an outstanding thesis. The only reason why you missed the bus here in this case is poor time management. So, let's discuss the importance of deadlines. For those who want to avoid this situation, here are a few simple measures to follow:
Make a timeline: Draw a sheet that shows you the number of days you have with you to finish your task. Mark all tasks that you need to complete in these days. Highlight the time you have decided to complete each task. Ensure that the timeline is practical and you set realistic goals for yourself.
Avoid distractions: If there is the latest movie release, an opening of a good restaurant by the corner of your street, the amazing book launch or else any such reason that is trying to pull you out of your concentration, you need to get hold of your focus. Nothing should stop you from meeting your targeted dates.
Be strict with yourself: Make sure that you don't use precious thesis time for things that don't help. While you make a study for your thesis, you may come across information that may be interesting but of no use to your work. In such cases, use the bookmark so that you can visit the page later and flip to other page.
Make to-do lists: Pen down a to-do list. Mark each task when it is done. At the end of the day, you will be surprised to see how much you achieved in a day!
Subscribe now!
Subscribe today and get future blog posts your email.